Advantages for enterprises and employees
Create scheduling quickly and efficiently using Gantt charts and templates
Combine top-down and bottom-up: Define the timeframe and plan the detailed dates "bottom-up" in line with the specifications
Plan projects from multi-project management through to scheduling details with optional views, settings and procedures
Plan your schedules faster with Gantt charts and templates
Workflow planning and scheduling at work package level is an essential part of all project management undertakings. With CONTACT Scheduling, you can use linking and schedule calculation functions with Gantt charts to determine your project dates quickly and efficiently. Unlike many other scheduling tools, you also have access to all the other project and production information, which is always presented in the context of the scheduling tasks – from checklists and deliverables through to drawings and 3D models.
Template-based project scheduling
Generate your schedule from a project template with integrated flowchart and task durations. In this way, you will very soon have an initial schedule for your project. You can extend this with further tasks, enter additional details, or tailor it in other ways to meet the needs of your actual project and find out quickly and easily what repercussions this has for your project schedule.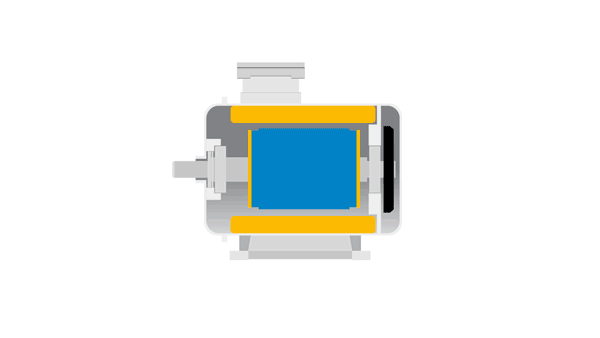 Define your key dates and schedule your work packages "bottom-up" based on specifications
Is it better to create the project scheduling top-down with specified dates or to determine the project dates from the detailed planning? Scheduling allows you to answer this crucial question with the wisdom of Solomon by permitting you to combine the two approaches in a way that meets your practical needs: In the Gantt chart, you predefine your desired dates, for example for phases or stage gates, and then plan the work packages bottom-up on the basis of the specified dates. The discrepancy between the two views is then made clear by the differing lengths of two grouped bars
Plan your projects from multi-project management to schedule details with optimal views, settings and procedures
Project management means organizing schedule details and multi-project planning, keeping track of phases and milestones, and coordinating different disciplines, resources and other elements. With Scheduling, you can simply choose the required view or setting depending on the planning operation: e.g. a section of the schedule for detailed planning, different sequences of scheduling tasks to resolve date conflicts, or the multi-project view of the various relevant schedules when processing strategic tasks.
Custom schedule creation. Integrated product components
Build your schedules to meet your needs: Organize dates at cross-project level and combine projects with scheduling interfaces to create programs. You can also compare the scheduling for certain phases or disciplines from multiple projects or build schedules from the same tasks. Another highlight of Scheduling is the work objects that can be integrated in the schedule: For example, your project managers can access product components or other schedule-related objects directly in the schedule. This allows you to lay the foundations for precisely targeted planning and faster, trouble-free workflows.
Optimize the allocation of resources to project portfolios
Ensure optimum capacity utilization and improve your adherence to deadlines
Simplify your cross-project planning with a top-down approach
Make use of resource pools across departments and sites
Overview of all existing project tasks and direct access to context information
Use tasks to set the course for a smooth transition from project planning to implementation
Allow your project participants an optimal self-organization
Connect reliability with agility and keep track of the multi-project mode
Effectively combine project management and project execution
Generate the work breakdown quickly and easily from the appropriate project templates
Help managers, planners and specialist employees to work closely together
You can also link the work breakdown structure to results, resources and quality planning
Effectively promote agile proceedings in projects by supporting hybrid methods
Optimally combine agility and reliability with hybrid methodology
Promote self-organized procedures with task boards
Seamlessly combine classic management and agile workflows