Press release - March 15, 2022
CONTACT Software is technology partner of AI Marketplace for mid-sized companies

The AI Marketplace makes it easier for small and medium-sized enterprises to implement AI applications. For this purpose, the platform connects them with AI providers and experts who offer the suitable solution portfolio. The marketplace's webshop, where AI applications and services can be traded, is based on CONTACT Elements.

Artificial intelligence (AI) offers great potential in product development. Manufacturing companies can use AI applications to deploy their development capacities more efficiently, shorten development times and reduce manufacturing costs. However, many small and medium-sized enterprises (SMEs) lack the experts to integrate AI applications into the product development process. Led by the Heinz Nixdorf Institute, the AI Marketplace offers an ecosystem that makes AI more accessible for SMEs.
The AI Marketplace is expanded step by step. The first stage is an intelligent matching process: based on the competence profiles of AI developers and experts, manufacturing companies find the solution providers that best meet their requirements. In the second expansion stage, the AI Marketplace includes a protected data space where companies can share development and test data. AI developers can use this information to train their applications and adapt them to the requirements of real-life applications.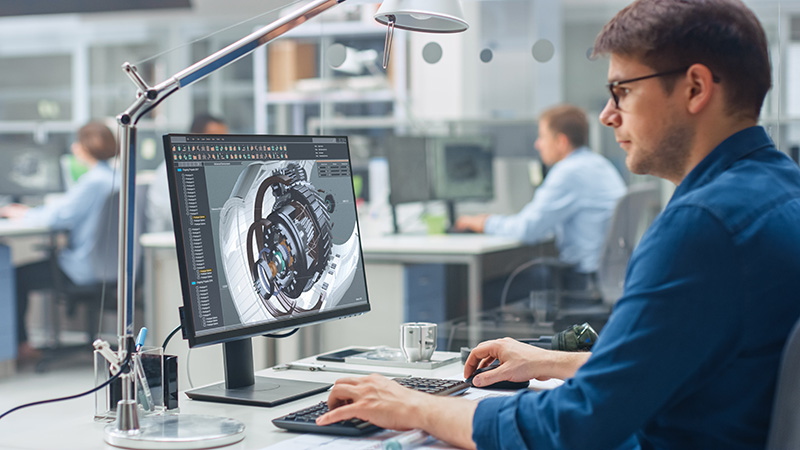 The third expansion stage enables participants to trade applications and services directly on the AI Marketplace. For this purpose, a trading platform and webshop were implemented with CONTACT Elements. "Companies can purchase AI solutions directly and conclude contracts with the providers via an e-commerce system," explains Dr. Nicole Göckel, IoT Consultant at CONTACT and project manager at the AI Marketplace. A fourth expansion stage will add an AI toolkit that allows companies to build AI applications customized to their needs.
Among the 20 project partners are renowned industrial and consulting companies as well as research institutions. The AI Marketplace is funded by the German Federal Ministry for Economic Affairs and Climate Action (BMWK).