Press release - September 27, 2019
CONTACT Software certifies outstanding partners

The CONTACT Global Ecosystem gets a new certification system that makes it easier for customers to choose a suitable service provider. Two partners based in China and India have already been certified by CONTACT Software: EUCI Software and Robert Bosch Engineering and Business Solutions.

CONTACT Software has started a program with which the company makes the quality level of its partners recognizable. "Our international network is growing rapidly," says Michael S. Murgai, the manager responsible for the CONTACT Global Ecosystem. "This is why customers are increasingly asking for support in their search for a suitable service provider." The rating "Certified Service Partner" now offers them a transparent decision-making aid.
CONTACT Software defines the performance profile of its partners via a matrix with various criteria: What industry knowledge, PLM or IoT expertise does the partner have? How large and competent is his team around the CONTACT Elements platform and its solutions? How many customer projects has he completed or contributed to their success? Each certification is checked annually to ensure that it is still appropriate.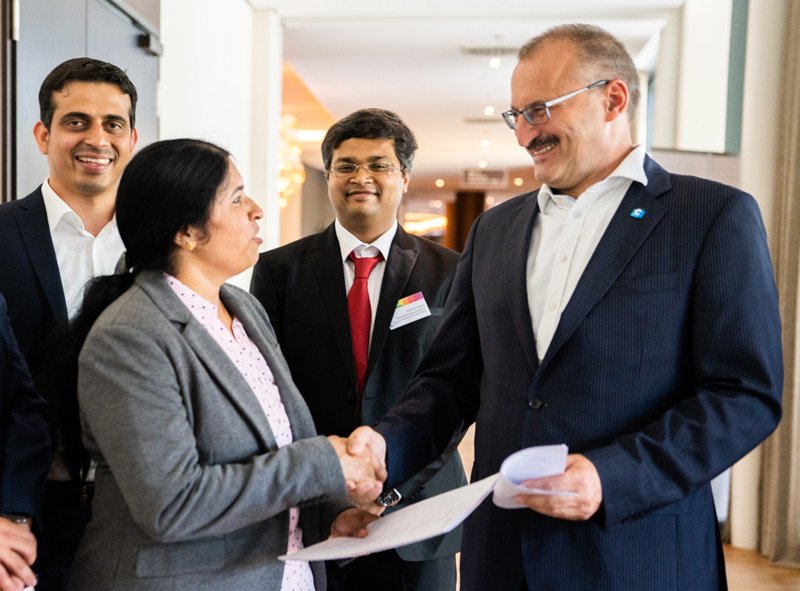 In 2019, CONTACT Software has so far honored two companies as "Certified Service Partners". EUCI Software, based in Shanghai, has contributed its many years of PLM know-how to the CIM database introduction at Sundiro Honda and Yanfeng Visteon and has led both projects to go-live. The global strategic cooperation with Robert Bosch Engineering and Business Solutions, which has proven itself today in more than 25 PLM and IoT customer projects, is also running excellently.
"With the certification we ensure a certain level of quality for our customers, create trust and thus lay the foundation for successful projects," emphasizes CONTACT's Service Partner Manager Philip Phu Nguyen.