Press release - May 6, 2021
CIMdata rates CONTACT Elements for IoT as an ideal platform for visionary Industry 4.0 solutions

CONTACT Elements for IoT convinces the analysts of the leading international PLM consulting and market research company CIMdata. According to them, the no-code IIoT platform with its open standards fits perfectly into an intelligent, connected world.

Industry is constantly driving forward its digital transformation. With the connection of products, processes and services, the Industrial Internet of Things (IIoT) offers companies the opportunities to meet growing customer requirements, increase their added value and hold their own in global competition. The prerequisite for this is a powerful Industrial IoT platform.
Against this background, CONTACT Elements for IoT convinces the analysts of CIMdata in a recent report as the ideal platform for Industry 4.0. In addition to the powerful project and asset management solutions, the component architecture with proven, reliable modules, tuned for a variety of industries, is highlighted: "Their open, flexible and standards-based platform is a perfect fit in a smart, connected world that relies on a multitude of standards to help realize the Industry 4.0 vision and the convergence of IT, OT and engineering technology."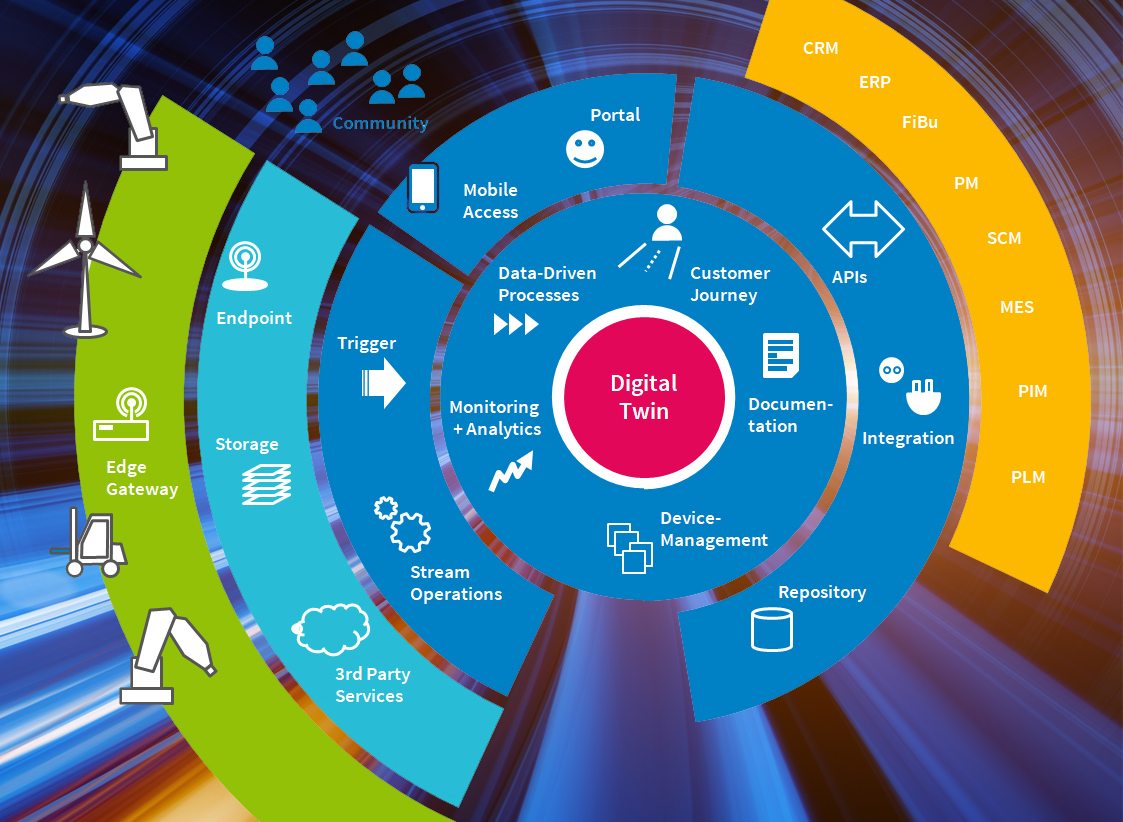 Elements for IoT is a complete platform for networking devices and systems (OT systems) with enterprise IT systems to create end-to-end business processes. The no-code approach makes it easy to create digital twins, perform analyses, automate processes and implement digital services faster. This ensures the greatest ability possible to act for the individual departments. Designed according to the latest industry standards, Elements for IoT offers a robust and future-proof IIoT platform with its distinctive interface capability and the use of open source software modules.
You can read the full report here.
Previously, CONTACT InSync Design System as well as CONTACT Elements already convinced the analysts of CIMdata.