Early light in the major Gotthard Tunnel project
With a length of 57 kilometres, the Gotthard Base Tunnel is the longest railway tunnel in the world. At the end of 2016, the new railway line was completed - one year earlier than originally planned. The project managers at Transtec Gotthard were able to monitor progress in the installation of railway technology on a daily basis, weight work packages according to their potential impact on subsequent tasks and take preventive action in the event of delays.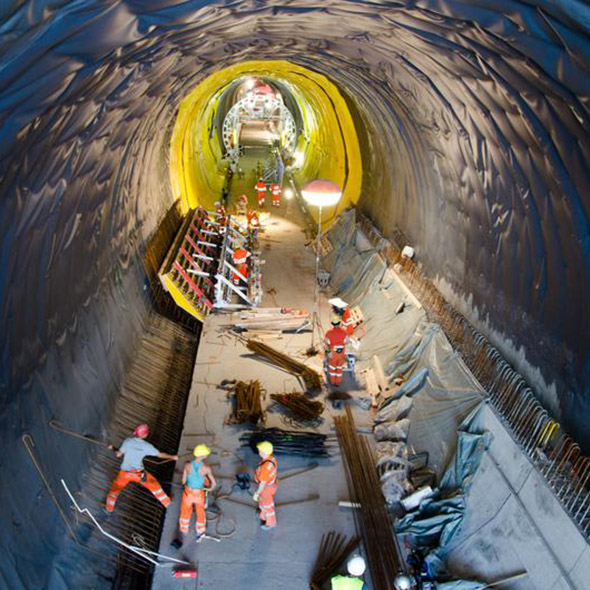 Project Office as a project cockpit for the overall project management at TTG and basis for reporting to the client, AlpTransit Gotthard AG (ATG); project controlling with extensive reporting functions for the ongoing target/actual comparison of the many construction phases that are still in planning or have already started; deviations are recorded and tracked in a differentiated manner.
Comprehensive support of the project managers in controlling and monitoring the construction measures and in ensuring that this major project can be implemented in accordance with the contract and put into operation as planned at the end of 2017; reliable milestone trend analysis; dynamic project control reveals the effects of deviations.
Building is subdivided into highly complex structures with a large number of work packages, each of which contains a comprehensive list of services, in which it is specified exactly and bindingly who has to provide what, when and where at what price; Project Office solution realistically and differentiates between the different trades (road, overhead contact line, etc.); work packages and other project objects can be viewed, filtered, weighted, evaluated according to many different criteria.
Find out more about our customers and projects in the field of logistics & infrastructure.