CIM Database as a global impulse generator for all PLM processes
In order to make all product data available company-wide and to manage projects more efficiently, Stiebel Eltron has connected the TDM and ERP systems via CIM database. The system serves as a driving force for all further processes in the product lifecycle and is intensively used throughout the company. Approximately 500 employees from a wide variety of departments around the world work with the PLM solution. In addition to development, work planning and quality management, this includes the legal department, patent administration, technical documentation and customer service. One advantage of many: The PLM solution has reduced the effort for change processes by about 40%.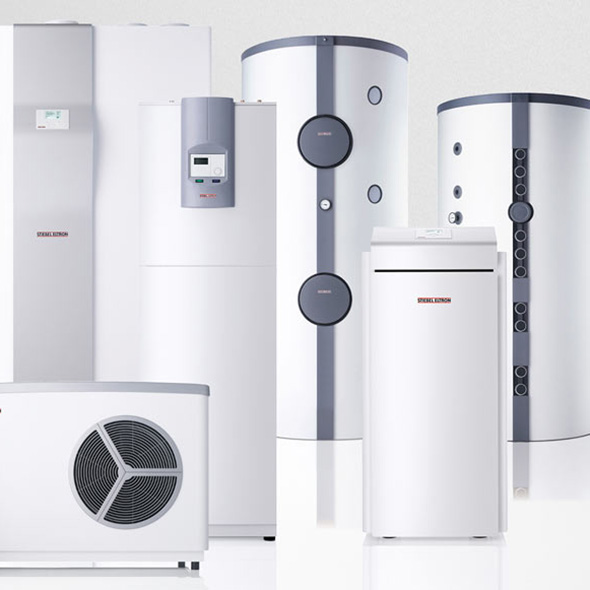 Solution
Connection between TDM and ERP; document management for text, image, video, audio and neutral formats with rights and workflow control; synchronization with SAP, connection to the long-term archive Hyparchiv; engineering change management. Already in the test: Supply of the worldwide STIEBEL ELTRON Internet portals with documents from the PDM system via the XML interface of CIM Database (e. g. instructions for use and assembly, technical plans).
Benefits
Group-wide information platform that provides all essential business documents within the scope of transparent and secure processes and controls and documents their processing up to release and automatic long-term archiving; complete transparency of the connections between engineering changes, materials, documents, projects and organizations among themselves and with each other.
Specifics
Proposals to improve the products or the product development process can be recorded in the form of classified processes by almost everyone in CIM database. After an initial evaluation by the person responsible for the process, these proposals are developed further and form the basis for the actual change processes (EC) either individually or in groups.
Find out more about our customers and projects in the field of consumer products.